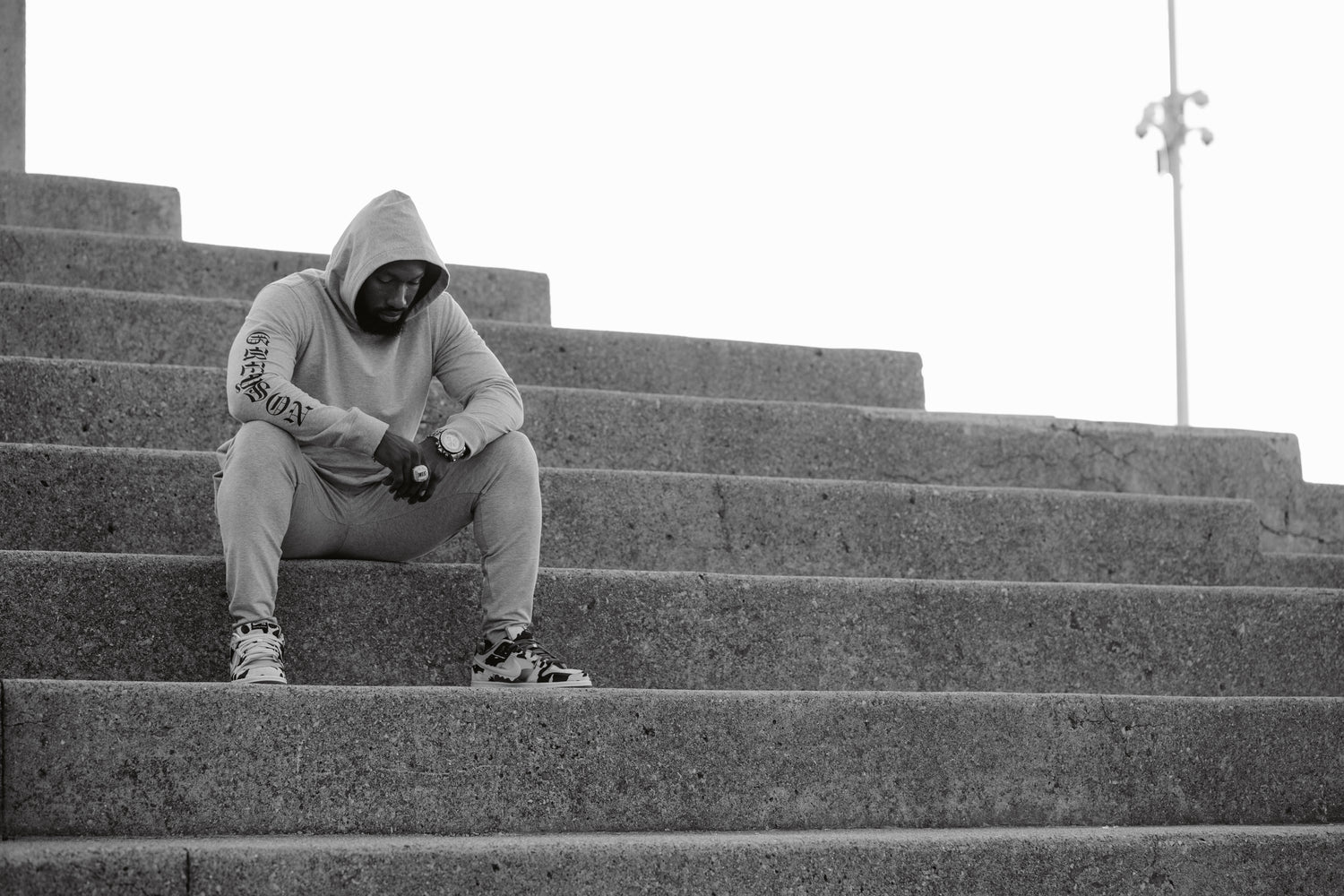 Spiritual Sunday with Maurice Allen
For many, Sunday is a day to unwind and relax. For some, it may be an opportunity to play catch up on things they missed like tv shows, work, or home projects.  For others, it is a day of organized family time. I've learned to live my life a little differently and my Spiritual Sunday is actually a Spiritual Daily. The journey that I'm currently on there has no days off.  There is no vacation and there are no sick days. In order to keep myself fresh, I realized I need to find purpose as well as connection, something to keep me going as well as motivate myself to push through when things get hard or when I feel like I don't want to work. We also hear people talk about being "burnt out" from projects when they go all in without having another outlet, I needed to make sure that I couldn't allow that to happen to me as well.
My Spiritual Daily starts the moment I wake up. Like most people, I set an alarm clock that starts the planning of my day based on events. I know many people fall in love with that snooze button feature on their alarms to try to get more rest. I do the complete opposite when I set my alarm the night before my first goal is to try to beat the alarm clock. I want to get the sufficient rest needed but still wake up before my alarm clock goes off.  If I am unable to beat the alarm I never ever want to be in a position where I hit the snooze button. For me even this is very spiritual because growing up I would always hear "This is the day the Lord has made, let us rejoice and be glad in it". I never understood that until I got older,
Each day is an opportunity to get better, it is an opportunity for change. Yesterday is over and gone, and while there is information that can be used to help you make today a better one, it doesn't dictate the possibilities of today.
On to this snooze button thing lol, for me that is also spiritual but more respectful than anything else. I was always taught to never ask someone for something that you aren't willing to do or haven't done yourself. Many times, I've seen people in various situations and they all ask God to help them in their time of want and time of need. Well, how would you feel if you asked God for something and when you did he always hit the snooze button on you? What if God decided to say "I'll get around to you when I feel like it" or "I need just a few more minutes then I'll be ready".  So for me hitting the snooze button feels like I'm taking the gift of life for granted and not making the most of it and showing the gratitude for having the opportunity to make a change. Also with beating the alarm clock vs hitting the snooze button countless times, I feel the when I wake up before the alarm clock "I'm happening to the day" and I have control, but when I hit the snooze button and that alarm continues to go off "the day is happening to me" and I have no control. It's a mindset of being proactive vs. reactive and having the most control as you can in your human power to affect the day.  
The next Spiritual Daily thing I do is pray twice. I do this every morning before I get out of bed, I do it on the first tee box to start each 18 or 9 hole session I may do that day, and then again before I go to bed. When I say I pray twice the second one isn't so much as a prayer as it is an acknowledgment and a conversation. When I pray the first time that's a talk with God giving thanks as well as asking for guidance and any other things that may be needed to be said. The second time is always to my ancestors also giving thanks and asking for guidance. I'm a firm believer that the journey we all take we don't walk alone, there are so many pieces that have placed us in these positions so many that we don't know and will never truly understand. I think Jay-Z said it best "we are vessels right? We're whistles the wind goes through us, we make the noise". We all have a connection to the past as well as the future in the infinite thing that we call life. We are the vessels that gets us from one place to another, but in the human form, the journey is continuous.
I'm a part of a bigger idea for someone who hasn't even been born yet so I can't let up, I can't days off and I can't call in sick. Because if I don't do my job to the best of my ability then I can't make the impact I'm supposed to make so that young man or young woman years away can reach their goals or have opportunities I never imagined. 
Everything I have ever accomplished in Golf has been because of God and the hard work and sacrifices of my ancestors which is something I don't take lightly. People say immortality is impossible, but I don't believe that.  I believe if you make an impact on someone's life positively and they pass that experience on, and their kids do and their kid's kids do and so on, that's the smallest step but it's still a piece of you that continues in a positive way. So that is why I pray to my ancestors especially when I tee it up on the first hole of every round because I know many of these golf courses were old plantations where the ground is stained with their blood and their sacrifice all while hoping for a better day, a day of freedom that many of them knew they would never see but still prayed for their people to see. If I communicate with them, if I honor them, if I acknowledge them, I allow them to continue to live on through me, therefore, keeping them at a stage of immortality and keeping me in a stance of being eternally grateful. 
I'm Maurice Allen 2018 Volvik World Long Drive Champ and this is my Spiritual Daily.