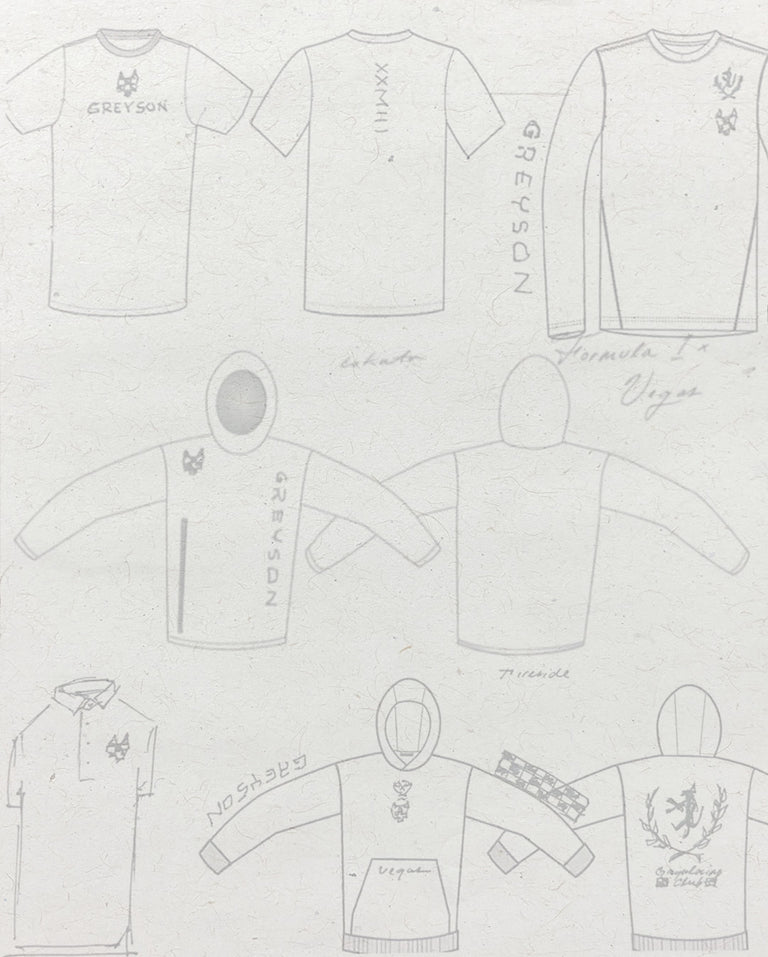 NETFLIX CUP X GREYSON CLOTHIERS
Greyson Clothiers is the official apparel partner of Netflix's first ever live sports event, The Netflix Cup.
We're pleased to announce that Greyson Clothiers has been selected as the official apparel sponsor of The Netflix Cup, Netflix's first-ever live sporting event. The event brings together athletes from two of the streaming giant's most popular sports franchises, Drive to Survive and Full Swing, to compete in a match play tournament ahead of the FORMULA 1 HEINEKEN SILVER LAS VEGAS GRAND PRIX. The tournament takes place at the iconic Wynn Golf Club at Wynn Las Vegas on Tuesday, November 14th. 
The Netflix Cup's match play tournament pairs a PGA Tour professional alongside a Formula 1 Driver for a nine hole match. Greyson Clothiers Pack Leader, Justin Thomas, will be playing as one of the PGA professionals participating in the event, which also include Rickie Fowler, Max Homa, and Colin Morikawa. From the Formula 1 world, drivers Alex Albon of Williams Racing, Pierre Gasly of the BWT Alpine F1 Team, Lando Norris of McLaren Racing, and Carlos Sainz of Scuderia Ferrari will compete in the event. 
As the Netflix Cup's official apparel sponsor, Greyson will release a collaborative capsule for the event alongside a larger special F1-inspired collection. The Greyson Clothiers Netflix Cup and F1 collection will be available online on Monday, November 13th, and on site at the event on November 14th and 15th. The capsule will also be available for exclusive access at the Bellagio Hotel & Casino in Las Vegas, Nevada.
SIGN UP TO LEARN MORE ABOUT OUR NEXT DROP