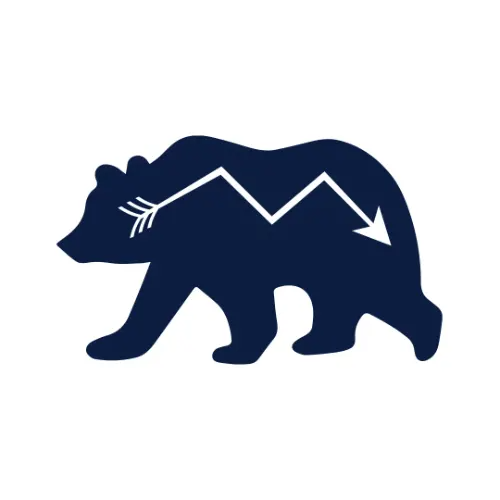 DEFINITION: BEAR SPIRIT
The Bear appears when life is moving too fast. It shows us how to trust our instincts, how to create a goal and stay true to that vision even during the hardest of times. Most importantly, the Bear lets us know that in order to reach your goals, rest is critical. For when the body and mind can rest, we become re-energized to move forward. Dreaming and meditating show us more clearly our goals and what we want to achieve. When we come out of a moment of rest, we are more successful. Rest is energizing. A clear mind means a direct path to achieving whatever we want. Rest, recharge, and get motivated to rule your world.
---
"Consistency is greater than intensity." Don Saladino, celebrity trainer, fitness expert, and Greyson Clothiers ambassador, has a refreshing perspective on living a healthy lifestyle. His workouts are an engaging balance of cardio, strength, and recovery, perfect for those looking for a challenge but have a busy schedule. His impressive list of celebrity clients, PGA Tour players, and individuals who have transformed their bodies are proof that a workout with Don is designed for professional athletes but achievable by all with the drive to change themselves. Don Saladino leads the Greyson CommUNITY with his inspiring approach to life and motivating personality.
There's no better way to start a workout than with 10 minutes of dynamic movement to wake up the body and feel athletic. Break a sweat in his favorite Fulton workout short and Guide tee, designed to support dynamic movements, keep you dry and free of chafing during cardio segments, and transfer easily to post workout refueling with an antimicrobial finish.
Making time for three to four days of strength training a week requires a closet full of tees to show off those growing biceps and pecs. On repeat for Don is the Gotham Jogger (shoved up his calves or in summer cut-off) and paired with a cotton blend graphic tee. Easy to wear and perfect to flex while counting reps in the mirror, a healthy rotation of these "not so basic" basics will keep you inspired as you create change.
Every effective workout deserves an equally effective recovery period. A workout plan is only successful when you balance external stress, sleep, and recovery in your weekly schedule. Stretch, rest, and recover in Don's go-to hoodie and sweat styles.
What happens in the gym affects what happens on the course. With a passion for golf and fitness, Don has successfully created programs that are specifically designed for the golfer. Having worked with Greyson's own Morgan Hoffmann, as well as other top PGA Tour players, Don takes his own word to heart. On the golf course, Don enjoys seeing how the efforts in the gym pay off. His go-to Greyson pieces are the Montauk Jogger (an easy transition from gym to lifestyle) printed polos, and in the colder months, he pairs cashmere with quilted vests for core warmth.
There is no better model for Greyson Activewear than Don Saladino. His favorite pieces that he keeps on repeat, and are seen on his daily inspirational touch bases, circuit workouts, and strength training sessions are available here. The daily regime of a workout plan with Don and Greyson activewear are the perfect recipe to feeling and looking your best.
"For over 20 years, I have coached actors, athletes, musicians, and business executives pushing them to function at their fullest potential. In 2005, I opened my NYC Gym, Drive 495. I have developed a reputation for training some of the biggest names in Hollywood for the big screen. Ryan Reynolds, Blake Lively, Jake Gyllenhaal, John Krasinski, Emily Blunt, Liev Schreiber, Sebastian Stan, Anne Hathaway, Zachary Levi, Hugh Jackman, & David Harbour are among my roster of clients.
I have been tapped as a fitness expert in publications such as Muscle & Fitness, Men's Health, Men's Fitness, and Met Rx. I have also been featured in People, US Weekly, Origins, In Touch, Cosmo, & Shape; and have made appearances doing live fitness demos on The Today Show, Page Six TV, People NOW, E News, The Better Show, & The Juice. I sit on the advisory board of Men's Health Magazine."