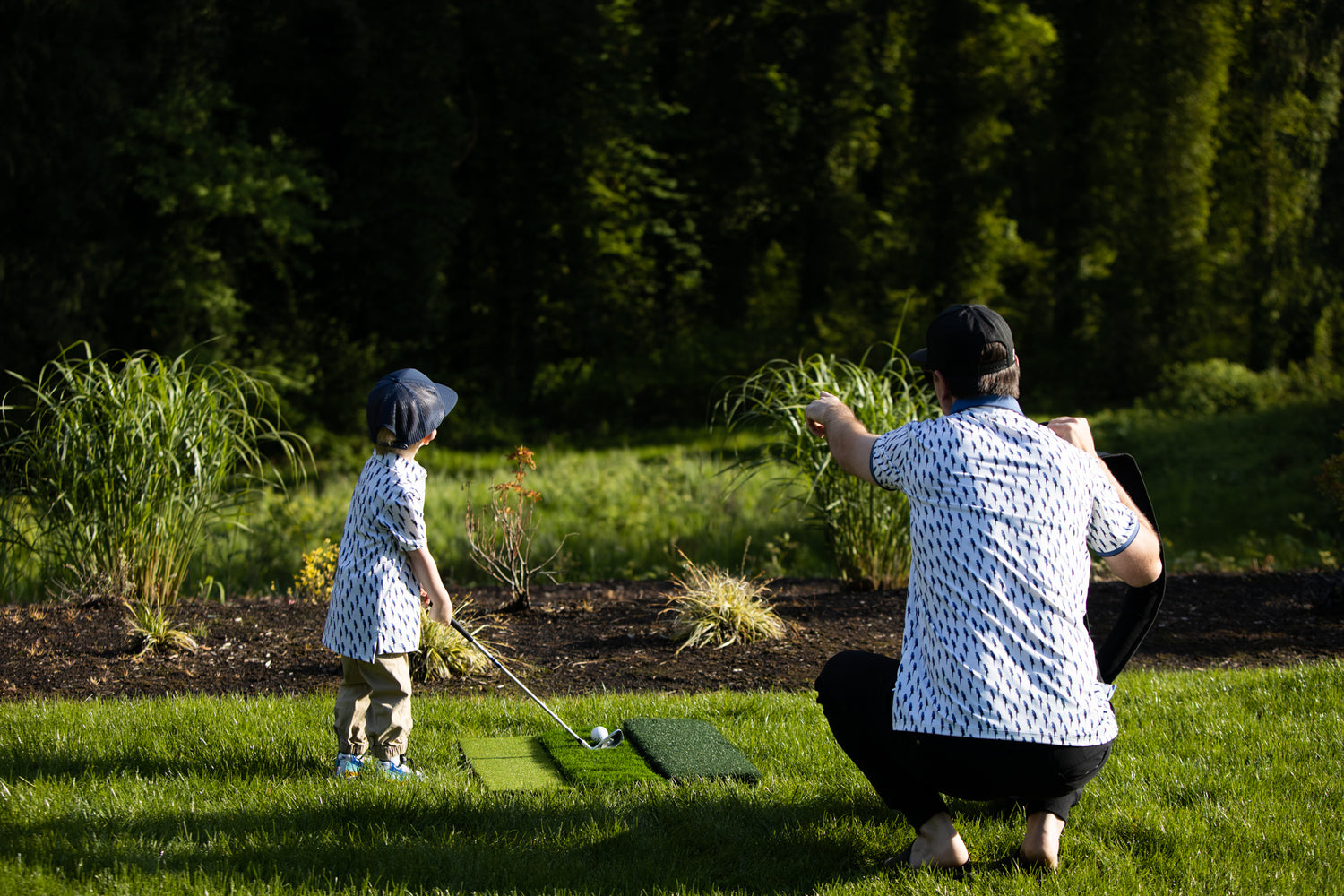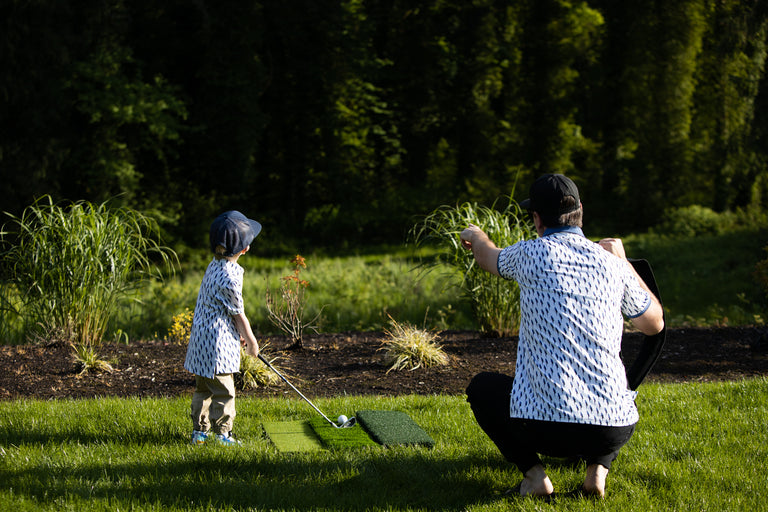 Greyson x Jones Quarantine Golf
Normally when the calendar turns to spring, it is time for the people who love the game to dust off their spikes and sticks to hit the links. Now that time is finally here. While it may not look like "normal" golf we've come to know, the conditions we are now allowed to play under remind us what the essence of the game is at its core: a community of people with a common bond. 
After being told to stay inside for weeks, some of us and soon all of us will be returning to the roots of golf. As the game became known as a leisurely hobby for the affluent, courses became flooded with electric carts and caddies carrying clubs in white jumpsuits. Golf's identity became misconstrued. Now that these luxuries have been stripped from us, we are now able to realize again that no matter who we are or what we do off the course, we are all equals when we are on it. 
Soon, the young and old, and the rich and poor will throw their bags on their backs, and go take a walk with their friends of summer. They will breathe the same fresh air, hit the same ball and try to get it into the same hole. They'll remember what it was like to play without being in a rush, and that we don't need a yardage or a clean white ball for every shot.
The game that epitomizes the ups and downs of life will allow us to see that this is just a moment in time, and that we can bounce back with the next shot. Smiles will return to faces as people reconnect with each other, and the game that can cause us so much agony will help us feel better.
So in the spirit of coming together, we've partnered with our friends at Jones to help bring our most loyal supporters the chance to showcase what your new golf experience looks like. Tag @greysonclothiers and @Jonessportsco for a chance to win a 15 min virtual lesson with Luke Donald + gift certificates to Greysonclothiers.com and Jonessportsco.com valued at $200 each. Extra points if you're using your Jones bag or Greyson gear. Reminder - feel free to post multiple times! Contest ends Monday, May 25th. Golf is back in its most true form, so join us!