Home
Willow Toile Luna Sports Bra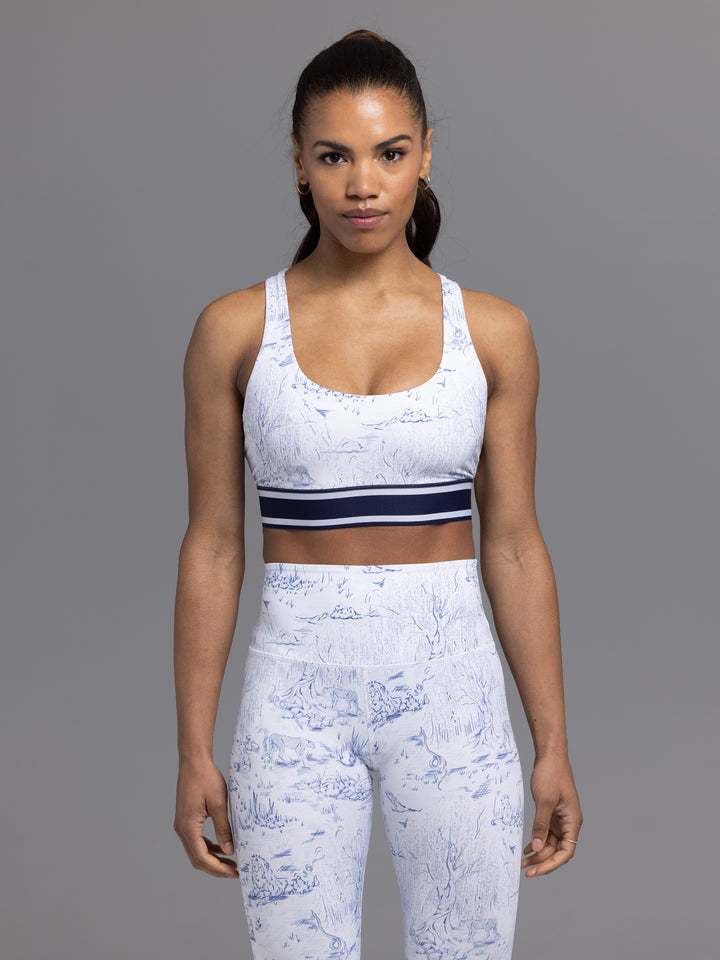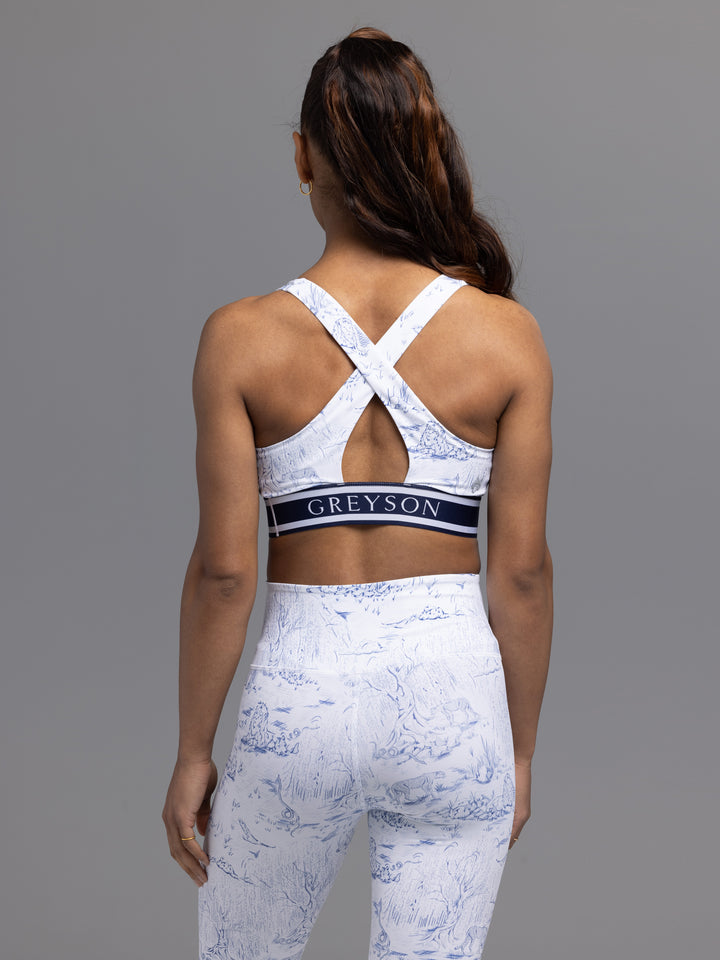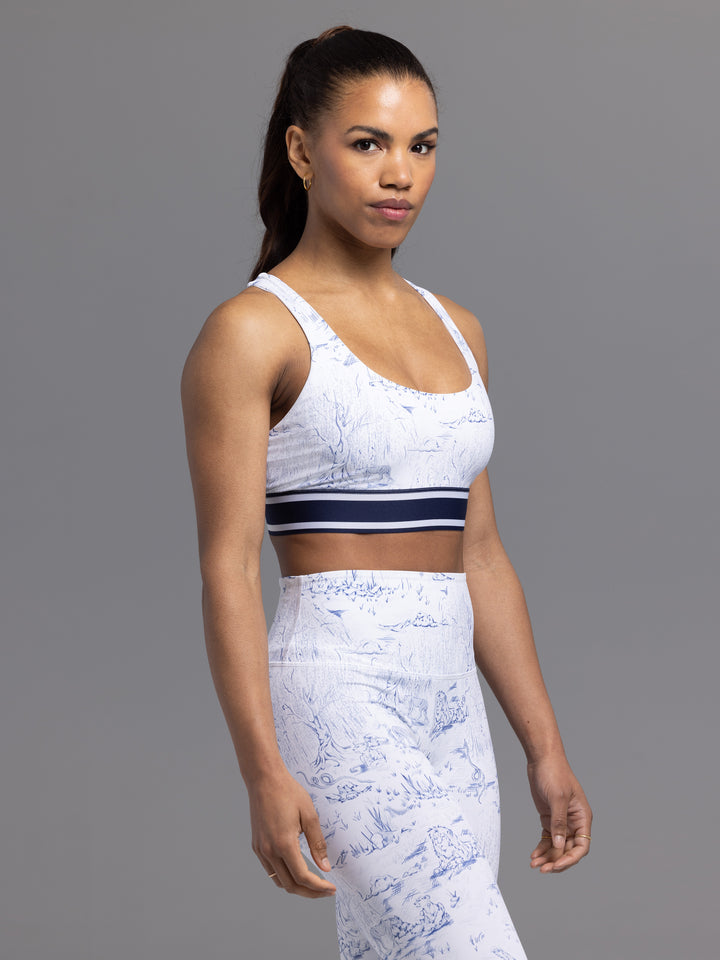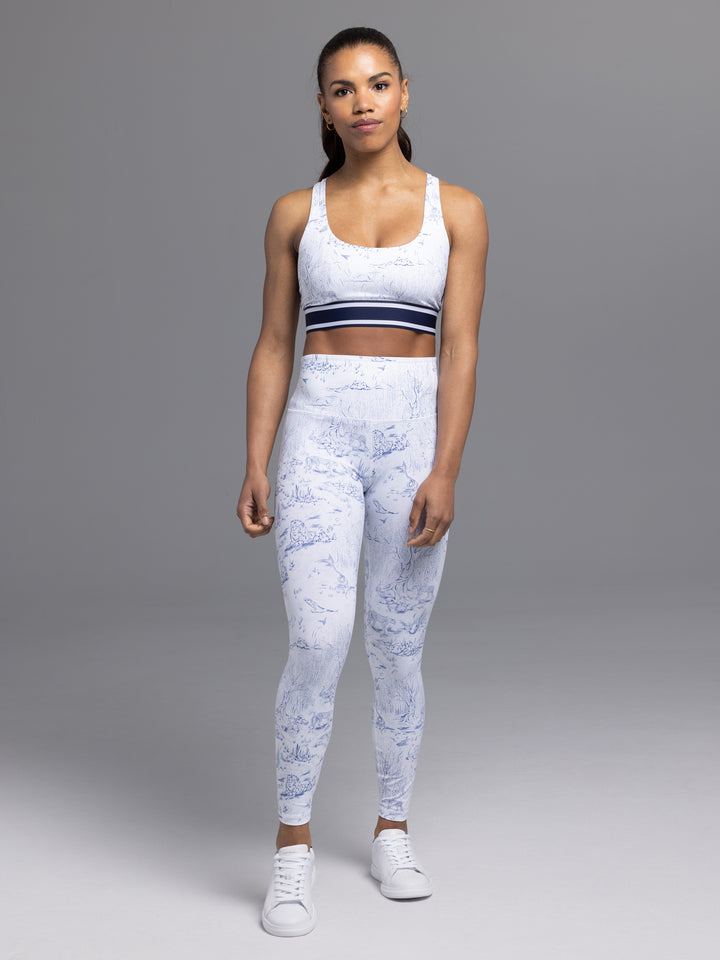 Willow Toile Luna Sports Bra
Designed to provide maximum comfort and support, this light impact sports bra is constructed with poly-blended fabric designed for ultimate performance. Featuring the Willow Toile all-over print and a wide scoop neckline for an elevated touch. Finished with an elegant ballet-inspired strap shape and the Greyson metallic wolf.
Engineered for ultimate performance, the Willow Toile Luna Sports Bra is a light impact sports bra constructed with a poly-blended fabric. Designed with the detailed Willow Toile print, this sophisticated sports bra is designed with a wide scoop neckline and a ballet-inspired strap shape for elegance. Finished with the Greyson metallic wolf on the back.
65% Recycled Nylon | 35% Elastane
Fabric Made In Italy.
STRETCH

UV AB
Machine Wash Cold | Wash With Like Colors | Do Not Bleach | Do Not Tumble Dry Low
Modeled in a size Small
Model Measurements | Height 5'6"
Orders placed with standard ground shipping within the contiguos United States will be delivered within 7 business days, excluding weekends, holidays, and unless otherwise specified. Read more about our shipping policies here.
Unworn or unwashed merchandise with tags can be returned or exchanged within 45 days or the original order delivery. Read about our return policy here
PRODUCT DETAILS

Engineered for ultimate performance, the Willow Toile Luna Sports Bra is a light impact sports bra constructed with a poly-blended fabric. Designed with the detailed Willow Toile print, this sophisticated sports bra is designed with a wide scoop neckline and a ballet-inspired strap shape for elegance. Finished with the Greyson metallic wolf on the back.

65% Recycled Nylon | 35% Elastane

Fabric Made In Italy.

STRETCH

UV AB
CARE

Machine Wash Cold | Wash With Like Colors | Do Not Bleach | Do Not Tumble Dry Low
FIT

Modeled in a size Small

Model Measurements | Height 5'6"
Shipping

Orders placed with standard ground shipping within the contiguos United States will be delivered within 7 business days, excluding weekends, holidays, and unless otherwise specified. Read more about our shipping policies here.

Unworn or unwashed merchandise with tags can be returned or exchanged within 45 days or the original order delivery. Read about our return policy here
Reviews