THE PACK LEAVES THEIR MARK ON AUGUSTA
The 28-year-old Frenchman has maintained a top 50 Official World Golf Ranking for quite some time. November 2020 marked the first official tournament Victor appeared in Greyson. His game is as steady and calm as his towering aura. Solids are the way with him and inspired by the lush green backdrop of the course, his looks are intent on the win. Victor will don the Wolf and Azalea custom Greyson logo. The balance of the wolf with the beauty of the Azalea is a playful nod to Victor's approach to the week; remain focused, but also take a moment to appreciate the greater things in life that lend so much beauty and joy.
Just as the juniper claims the land it stands on, Victor will claim his spot this week on the leaderboard. Staying cool under pressure, his looks are comprised of cooler hues with an intent to radiate calmness. His disciplined character and tenacity for winning is a perfect recipe to lead this week. His assuredness and command of the sport is clear in his poise and style.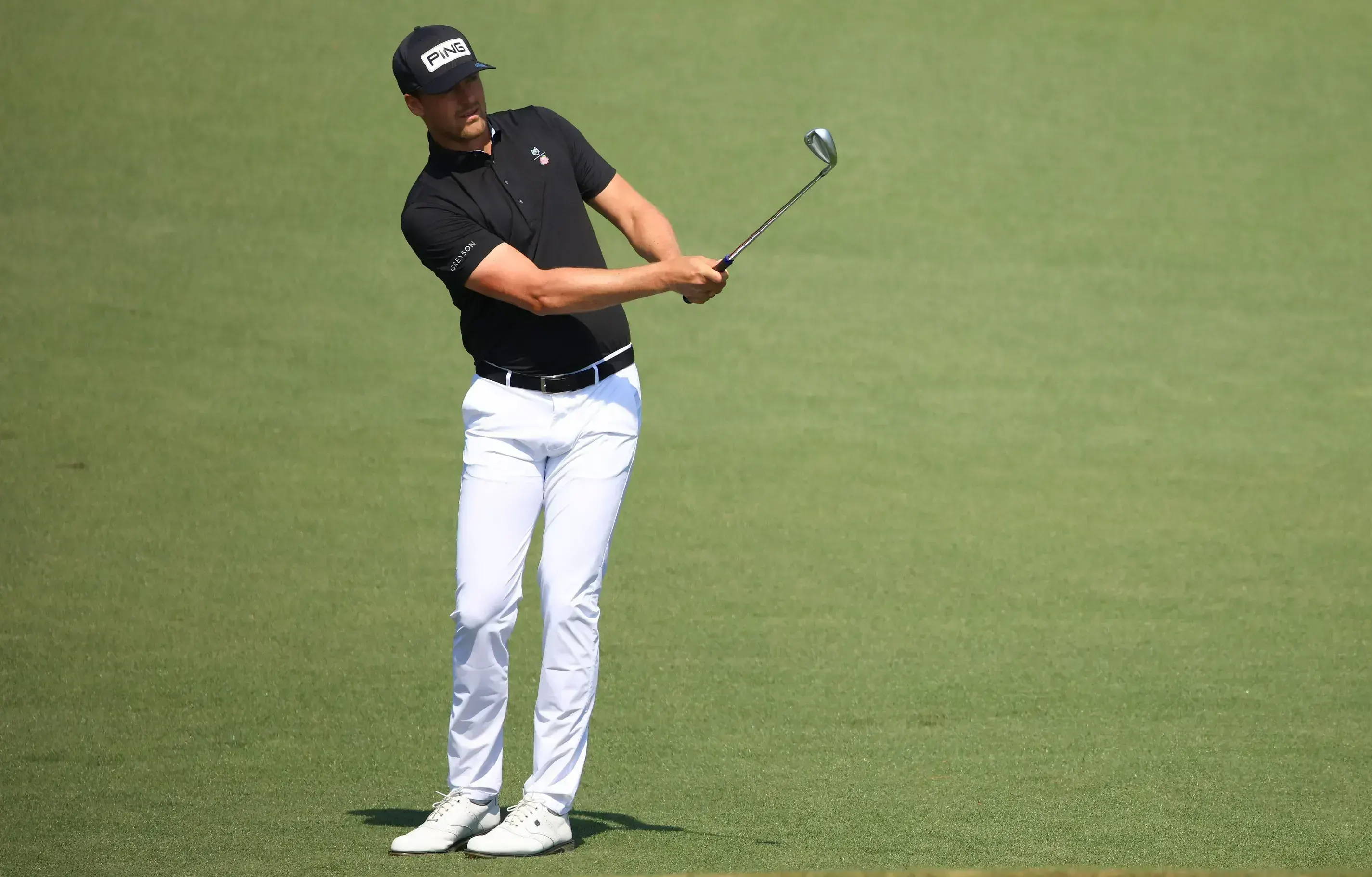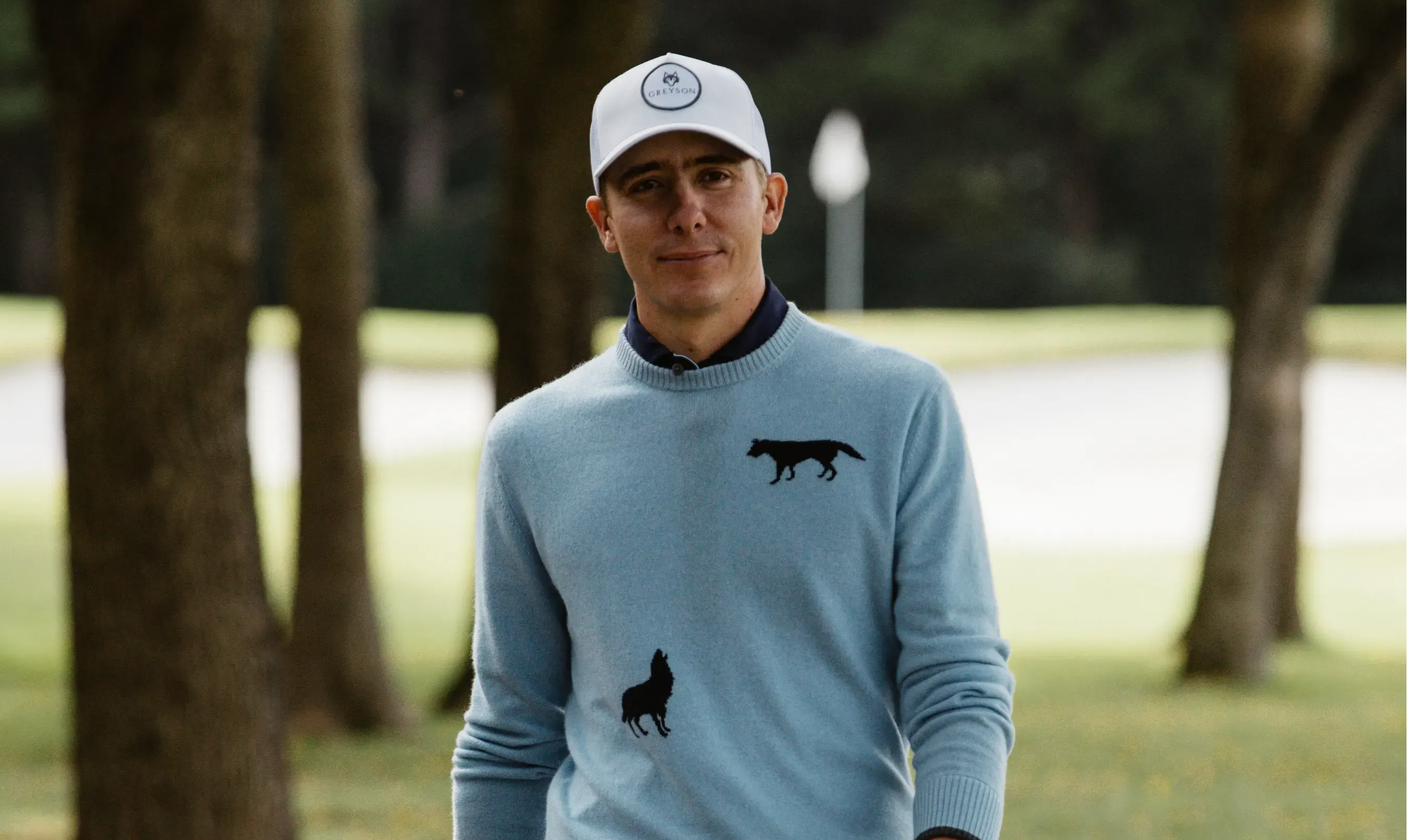 Carlos Ortiz makes his debut at The Masters this year after winning The Vivint Houston Open in November 2020. At 29 years old, he has been a part of the Greyson family for almost 5 years. Carlos will be the third golfer to represent Mexico in the major since Victor Regalado. His consistency, drive, and determination make him one to watch for as he vies for a green jacket this year.
Inspired by the gentle nobility of the magnolia trees, Carlos' looks this week are as effortless as they are powerful. The magnolia is a fine balance of that gentleman calm with the power of a dignitary and a demand for respect. Look for Moving Day to be a stunning blend of nature's green balanced with the noble pink magnolias for a powerful effect on the weekend.
---
INTRODUCING A NEW COLLECTION